Welcome to our "Workshop and Events" section! Here we list the programmed events and the present ones. You'll find workshops, experiences and events organized by us to go deep into every corner of analog photography. If you have any doubt regarding the events, or you have any issue to report, you can write us to the address ed eventi support@ars-imago.com.
We'll wait for you!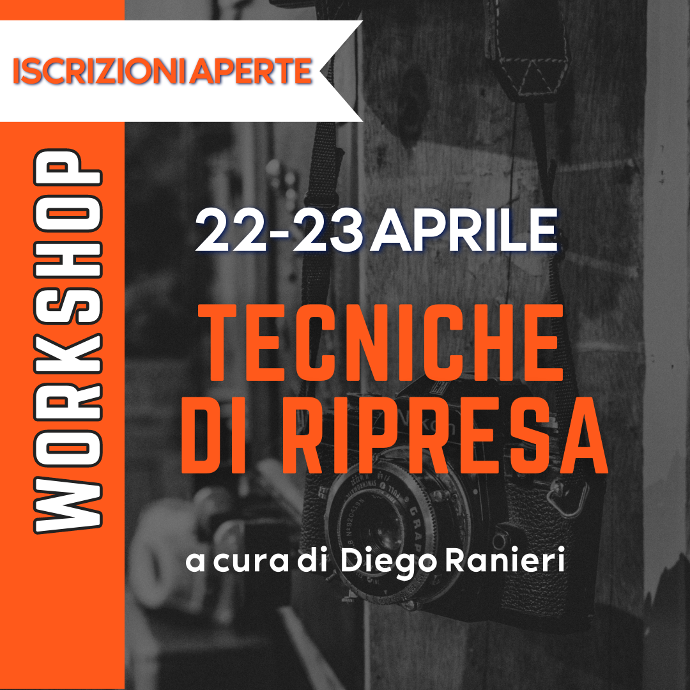 WORKSHOP 2 GIORNI IN PRESENZA
TECNICHE DI RIPRESA DAL 135 AL GRANDE FORMATO
Focale, esposimetri, nitidezza e messa a fuoco. Tipi di fotocamera e tecniche di ripresa. L'esposizione corretta della pellicola fortografica, il sistema zonale e USCITA IN ESTERNA DI SCATTO. WORKSHOP 2 GIORNI IN PRESENZA
SVULUPPO DELLA PELLICOLA IN BN - PROVA PRATICA
Tipi di rivelatore, come scegliere lo sviluppo, la pellicola, il trattamento e PROVA PRTICA INDIVIDUALE DI SVILUPPO DEL PROPRIO RULLINO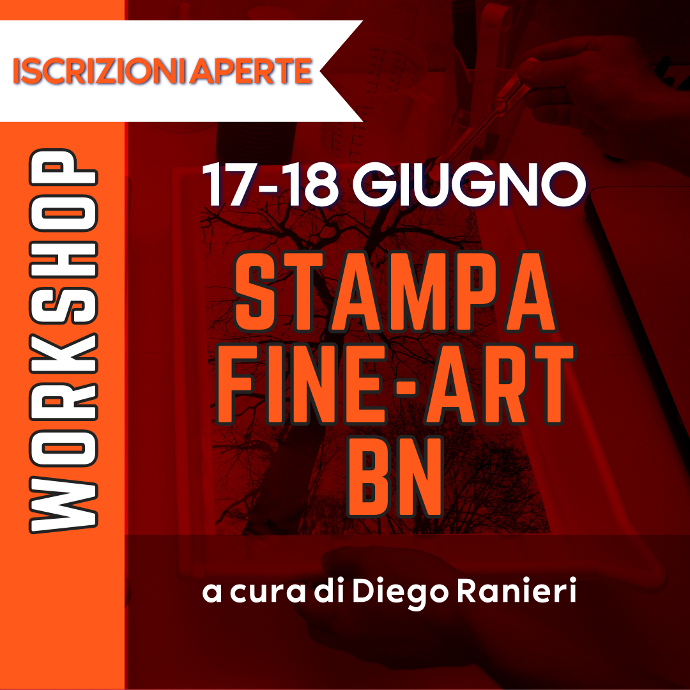 WORKSHOP DI 2 GIORNI IN PRESENZA
STAMPA DEL NEGATIVO BN - FINE ART - SESSIONE DI STAMPA
L'ingranditore, i tipi di carta, lòe tecnche di base per la stampa Fine-Art, SESSIONE DI STAMPA DEL PROPRIO NEGATIVO SU CARTA BARITATA 30X40.

PROGRAMMA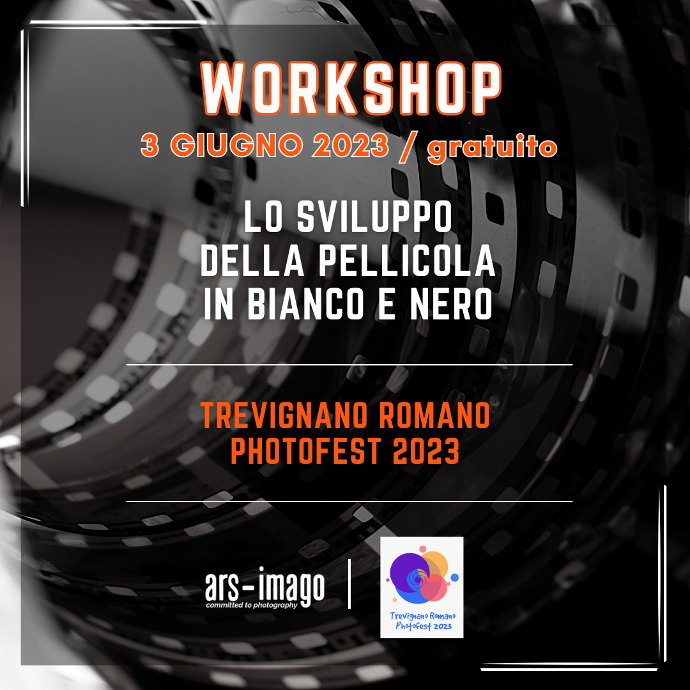 Free B&W dev workshop @Trevignano Romano Photofest 2023

June 2nd we'll be at the Trevignano Romano Photofest 2023 and with a free B&W dev workshop. Click here below to sign up.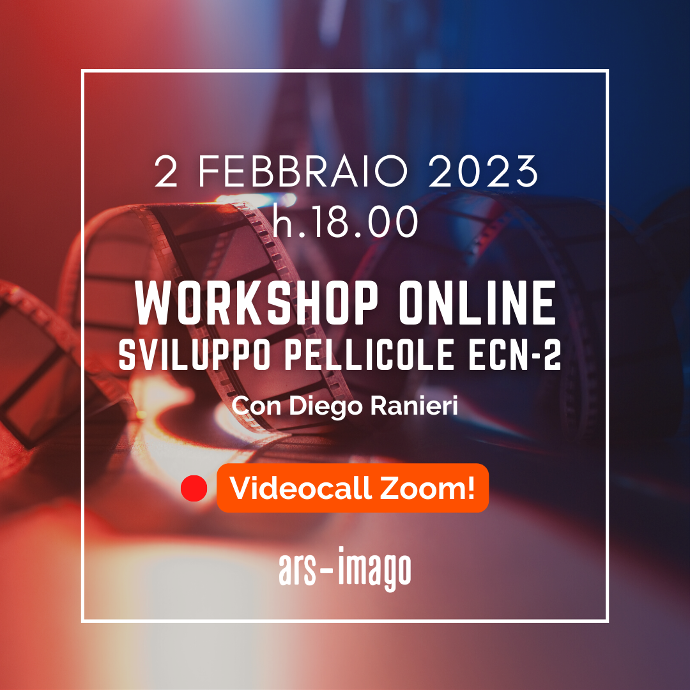 FREE ONLINE ECN-2 dev workshop with Diego Ranieri

Join us on a Zoom call to learn all you need to know about home cinefilms developing process. Sign up clicking below!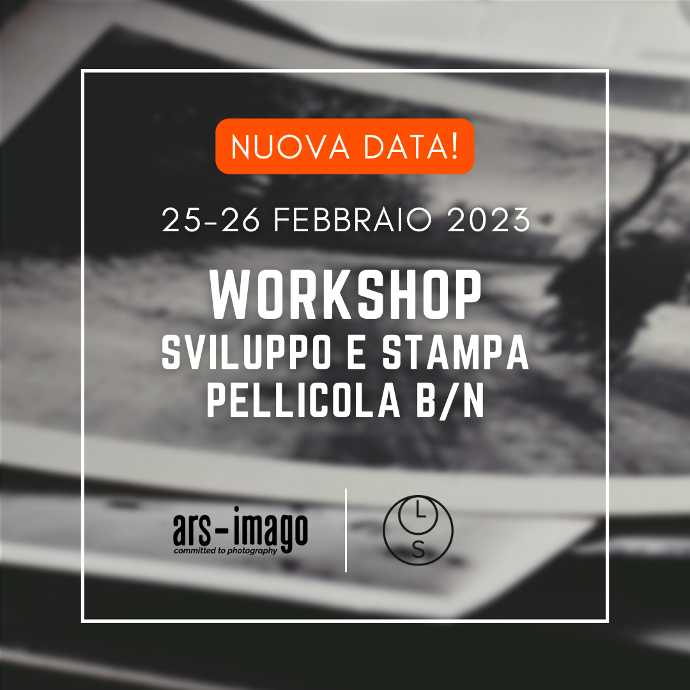 NEW DATE - B&W film dev and print workshop

We've added a new date for the B&W dev and print workshop with Liquid Society. Check it out!


To install this Web App in your iPhone/iPad press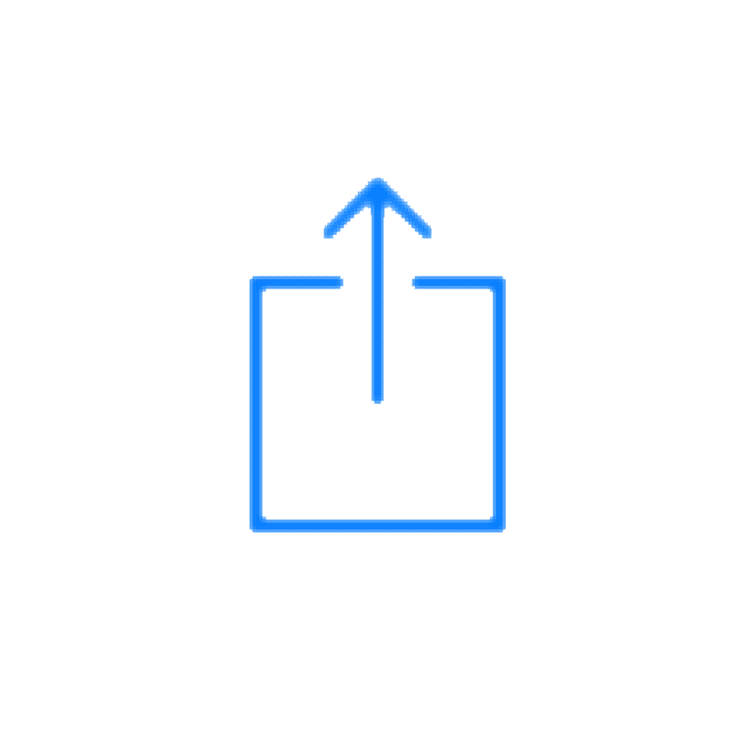 and then Add to Home Screen.