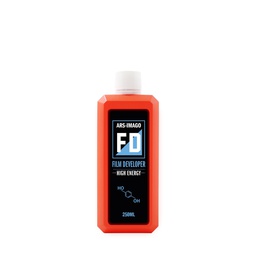 ARS-IMAGO FD - FILM DEVELOPER - 250ml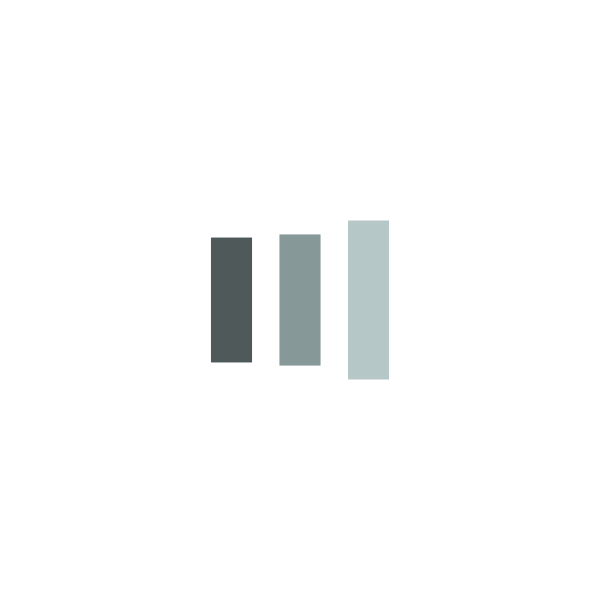 ARS-IMAGO FD - FILM DEVELOPER - 250ml
2
---
ARS-IMAGO FD FILM DEVELOPER is a B&W highly concentrated film developer, with high energy and a mildly compensating effect.
Films sensitivity is well used, and its high energy and compensating effect allow high levels of E.I. without an excessive contrast or an excessive compensation of the lighter tones.
This developer produces a good acutance and an accurate grain rendition, without too much silver saltzs accumulation, even in push processing.
Convenient: very high development capacity
Efficient: maximum use of the sensitivity
Energic: fit for push processing
PREPARATION: ARS-IMAGO FD FILM DEVELOPER is a concentrated liquid to be diluted right before its use. It's a "One Shot" developer, the working solution must not be reused. Dispose of it after the use. Prepare the needed working solution with running water.
Suggested dilution 1+39. It is possible, though, to use dilution included between 1+19 (for low contrast films) and 1+59 (for high contrast films).
TEMPERATURE: The working solution has to be used at 20°C.
AGITATION: Continuous for the first 30 seconds, two inversions every 30 seconds for the remaining developing time (tank development).
CAPACITY: You can develop up to 30 films for every 250ml of concentrated liquid.
EXPIRATION: It's recommended to use the concentrated solution within 6 months from its first opening. The diluted solution is a One Shot one and must not be reused. It's recommended to remove air from the bottle.
DEV TIMES: The indicated developing times are given to obtain the most accurate tonal estension if compared with the E.Is suggested. Check the dev time chart.
ars-imago chemicals
Four (more) good reasons to develop your B&W films!
The new line of ars-imago produced and distributed products, dedicated to all the photographers, from the beginner to the professional, comes from a specific need: spread the use of film and the traditional analog techniques, looking towards the future.
Why?
The answer is simple: because all the users request this, to innovate and maintain a high attention on photography, to guide the user in the wide world of analog products and to offer quality and alternatives
How?
Through research and individuation of simple and professional basic products to develop and print.
All of the ars-imago chemicals have been tested thoroughly and the result is clearly presented to the final user. The product have specific features that can be followed through standard proceedings or by user's experimentation, through dialogue and verification with the ars-imago staff.
The technical datasheets, available in the digital format, will be extendable documents through the users' experience and through tests ars-imago is and will coordinate, with the goal to constantly increase the quantity of available informations.
Why choose ars-imago chemicals?
To purchase professional photography products for analog photography at a fair price without losing the quality of the big brands.
To help us in our project and product research: the ars-imago chemicals line won't be just about basic chemicals but will explore the many possibilities offered by analog photography!
DATASHEET
Anteprima dei prodotti visualizzati di recente dall'utente.
Lo snippet sarà visibile dopo che l'utente ha visto almeno un prodotto.
Recently seen products

To install this Web App in your iPhone/iPad press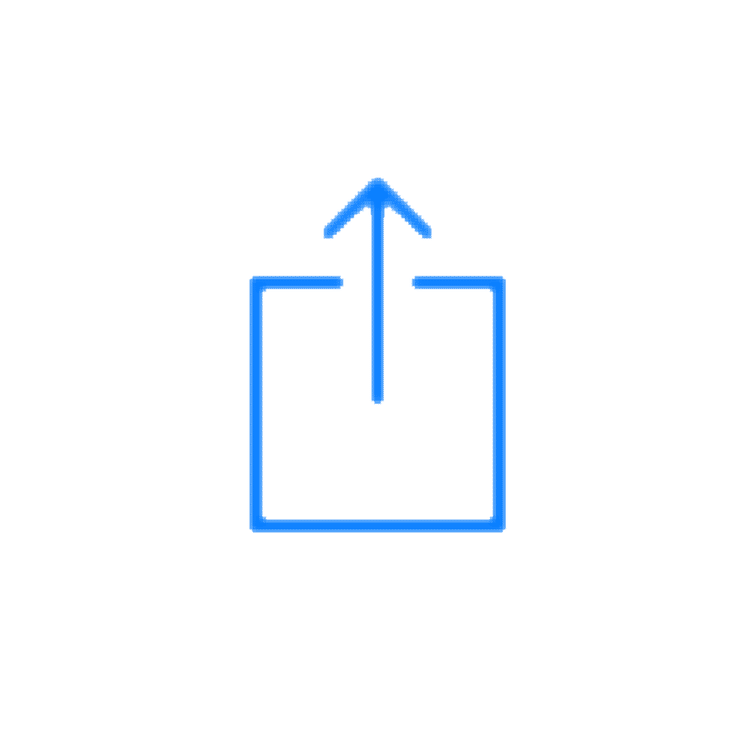 and then Add to Home Screen.