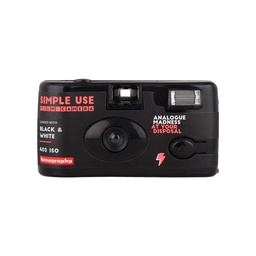 Lomography Simple Use Film Camera Black&white 400 - reusable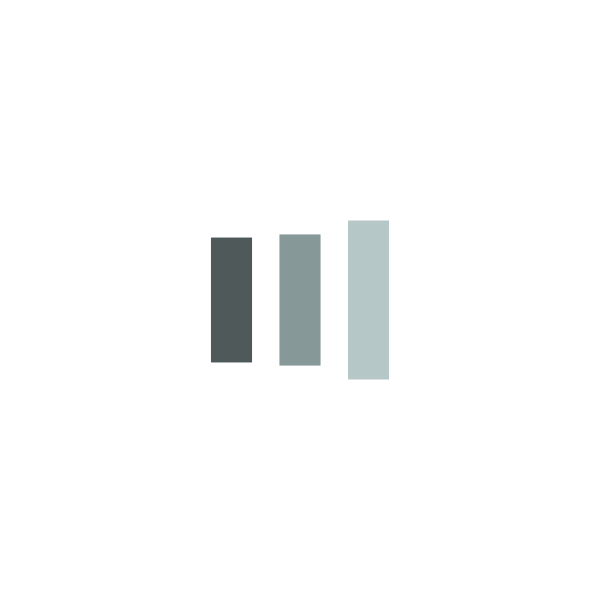 Lomography Simple Use Film Camera Black&white 400 - reusable
2
---
La Simple Use Film Camera di Lomography non è una comune fotocamera usa e getta! E' già precaricata con il rullino ed è dotata di filtri in gel colorati ( colore giallo, magenta e turchese) per una fotografia analogica molto più creativa. Compatta e attrezzata con un flash, puoi portarla con te ovunque tu vada. È perfetta per feste, viaggi in macchina, matrimoni e molto di più!
Disponibile nei seguenti Modelli:
1)Simple Use Film Camera COLOR NEGATIVE 400
2)Simple Use Film Camera BLACK AND WHITE
3)Simple Use Film Camera LOMOCHROME PURPLE
Caratteristiche
L'analogico reso semplice: La Simple Use Film Camera di Lomography si presenta con un rullino già caricato in modo che tu possa scattare fin da subito.
Rullino fantastico: Il rullino Lomography Color Negative 400 dona ai tuoi scatti un classico tocco analogico.
Dai sfogo alla tua creatività con i filtri in gel colorati: Mescola e combina tre diversi filtri in gel colorati per dipingere i tuoi scatti con uno dei sei colori.
Porta la tua fotocamera ovunque: Tascabile e leggera, la Simple Use Film Camera è perfetta da portare sempre con te, in ogni tua avventura.
Facilità di sviluppo dei rullini: Porta i tuoi rullini presso qualsiasi laboratorio.
Ricarica se hai il coraggio: Puoi provare a ricaricare la tua fotocamera una volta che hai terminato il rullino precaricato. Fai attenzione però, caricare rullini può essere difficoltoso e non è coperto da alcuna garanzia!
Specifiche Tecniche:
Formato Pellicola: Rullino 35mm
Lunghezza focale dell'obiettivo: 31mm
Tempo di Esposizione: 1/120s
Apertura: f/9
Messa a fuoco: 1m a Infinito
Flash: Flash Incorporato (tieni premuto per caricare), Tempo di ricarica 15sec
Batterie: 1 x Batteria AA
Dimensioni (mm): 115 x 60 x 33
Per approfondimenti e istruzioni d'uso puoi consultare la nostra raccolta di schede tecniche.

To install this Web App in your iPhone/iPad press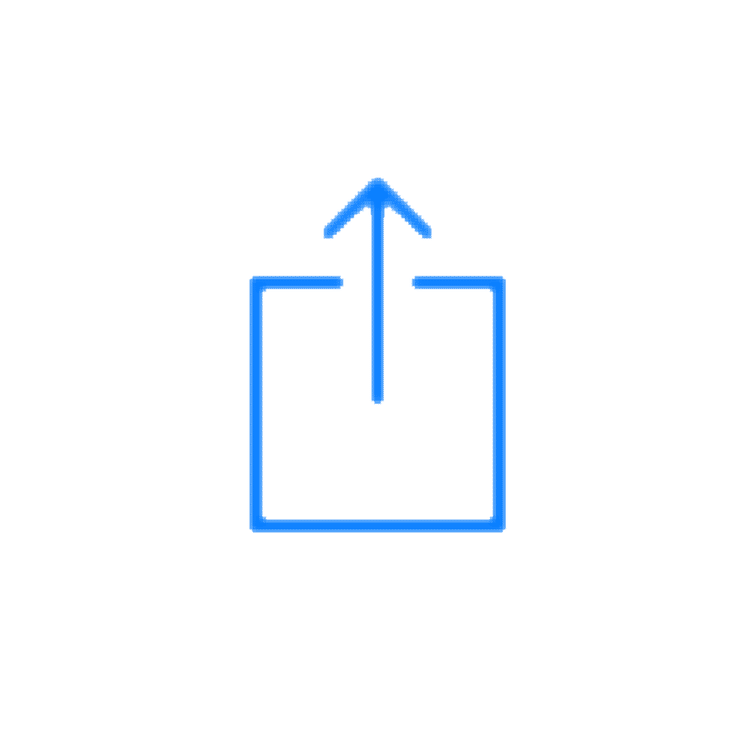 and then Add to Home Screen.