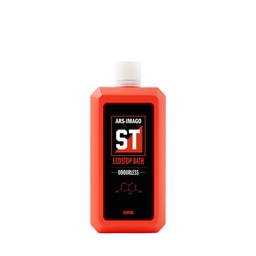 ARS-IMAGO ST - ECOSTOP BATH ODOURLESS - 500ml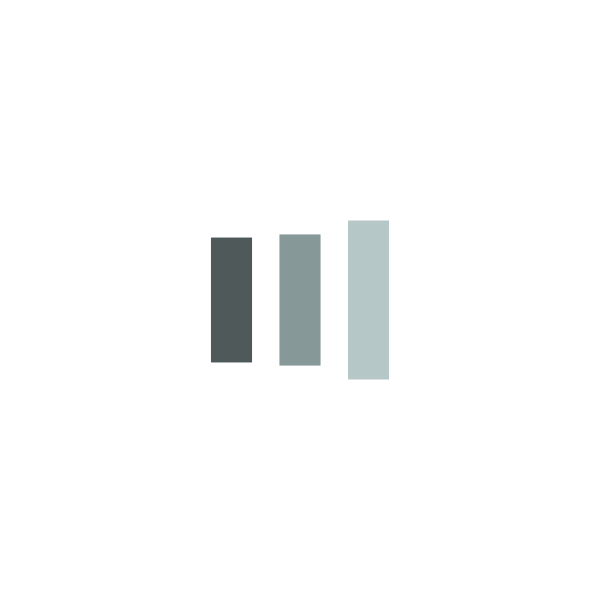 ARS-IMAGO ST - ECOSTOP BATH ODOURLESS - 500ml
2
---
ARS-IMAGO ST - ECOSTOP BATH ODOURLESS is a odourless citric acid solution that, once diluted, can be used as universal stop bath for B&W film and paper.
The use of a stop bath is strongly recommended to stop the developing process with immediate action. The stop bath helps not to contaminate the fixing process, extending the chemical's action and its duration.
The concentrated chemical contains Citric Acid Monohydrate, which has no PBT/vPvB chemical substances.
Instructions
PREPARATION: ARS-IMAGO ST - ECOSTOP BATH ODOURLESS is a concentrated liquid to be diluted to get a citric acid solution.
Recommended dilution: 1+19 (19 parts of water + 1 parts of chemical = working solution).
TEMPERATURE: The working solution has to be used allowing a maximum temperature difference of 5°C from the developing bath.
AGITATION: Agitate continuously for the whole treatment time.
ars-imago Chemicals
Four (more) good reasons to develop your B&W films! 
The new line of ars-imago produced and distributed products, dedicated to all the photographers, from the beginner to the professional, comes from a specific need: spread the use of film and the traditional analog techniques, looking towards the future.  
Why?
The answer is simple: because all the users request this, to innovate and maintain a high attention on photography, to guide the user in the wide world of analog products and to offer quality and alternatives
How?
Through research and individuation of simple and professional basic products to develop and print.  
All of the ars-imago chemicals have been tested thoroughly and the result is clearly presented to the final user. The product have specific features that can be followed through standard proceedings or by user's experimentation, through dialogue and verification with the ars-imago staff.  
The technical datasheets, available in the digital format, will be extendable documents through the users' experience and through tests ars-imago is and will coordinate, with the goal to constantly increase the quantity of available informations.  
 Why choose ars-imago chemicals?  
To purchase professional photography products for analog photography at a fair price without losing the quality of the big brands.  
To help us in our project and product research: the ars-imago chemicals line won't be just about basic chemicals but will explore the many possibilities offered by analog photography!  
 



DATASHEET:

To install this Web App in your iPhone/iPad press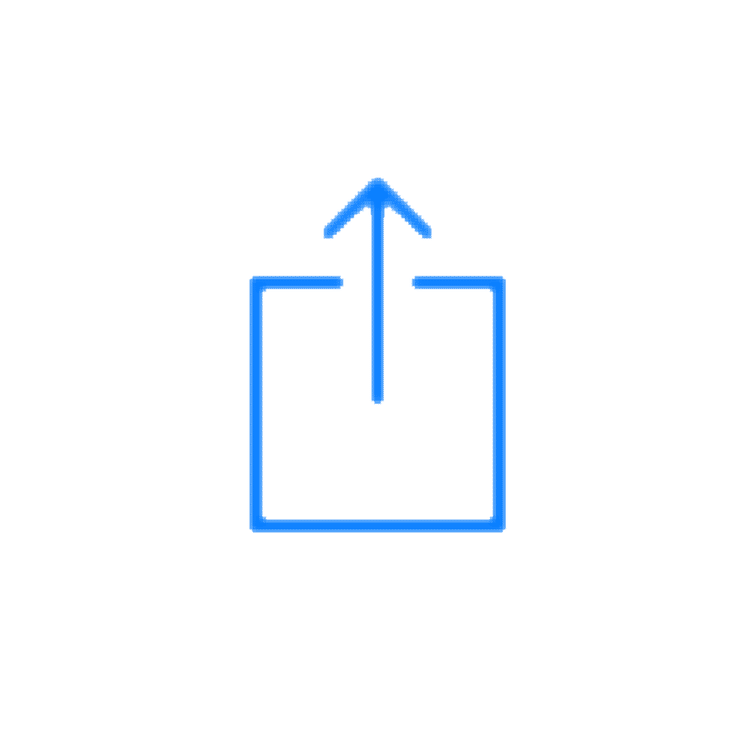 and then Add to Home Screen.