NUOVO SERVIZIO DI SCANSIONE

Oltre al servzio analogico, offriamo anche il servizio di scansione delle pellicole a colori e in bianco e nero per il formato 135/120, da luglio 2023!
IMPORTANTE NOVITA': Servizio di sviluppo e scansione pellicola ECN-2!
Le pellicole cinematografiche saranno sviluppate con il processo originale ECN-2 per ottenere la massima qualità di resa.
Listino prezzi e modulo di richiesta servizio scansione
---
SVILUPPO E STAMPA ANALOGICO
DEVELOPING AND PRINTING SERVICE

COLOR FILM

All the development process is completely analogic. From chemical development to enlargement and printing, all is made in an analogic way. The printing is made on Fuji Crystal Archive - RA-4 process - chemical paper, and it's possible to choose between glossy and satin surface. No scan or digital procedures are made.

Download the DEVELOPING form here:

Download the PRINTING form here:



B&W FILM

As above, the whole procedure is totally analogic. The printing is made on resin-coated Ilford Multigrade RC Express paper. Professional resin-coated prints are made on Ilford Multigrade MGIV RC De Luxe paper, and it's possible to choose between glossy or pearl surface. The fiber-based professional prints are made on Ilford Multigrade FB Warmtone MGFBWT lucida (is it of course possible to ask for an estimate price for prints on different types and surfaces of papers). Professional resin-coated and fiber-based prints are made through an enlarger, so it's possible to require, if needed, general notes for the printer such as variations in framing.

Download the DEVELOPING form here:

Download the PRINTING form here:



WORKING TIMES

All these processes happen twice a week outside of our store.
We send the film out to be developed and printed every Tuesday and Friday at 4:30PM.
The orders will be ready within approx. 4 working days since the moment we send them out to the lab*.
To recollect your order within the same week**, make sure you drop them by Tuesday before 4PM!

* extraordinary shipments can be made if requested by the customer: their additional cost will be added to the one of the required service.

** Delivery back to the customer times may variate based on the quantity of films collected in the week and on the type of processes that are requested by customers. If there is a delay, we'll communicate it via email asap.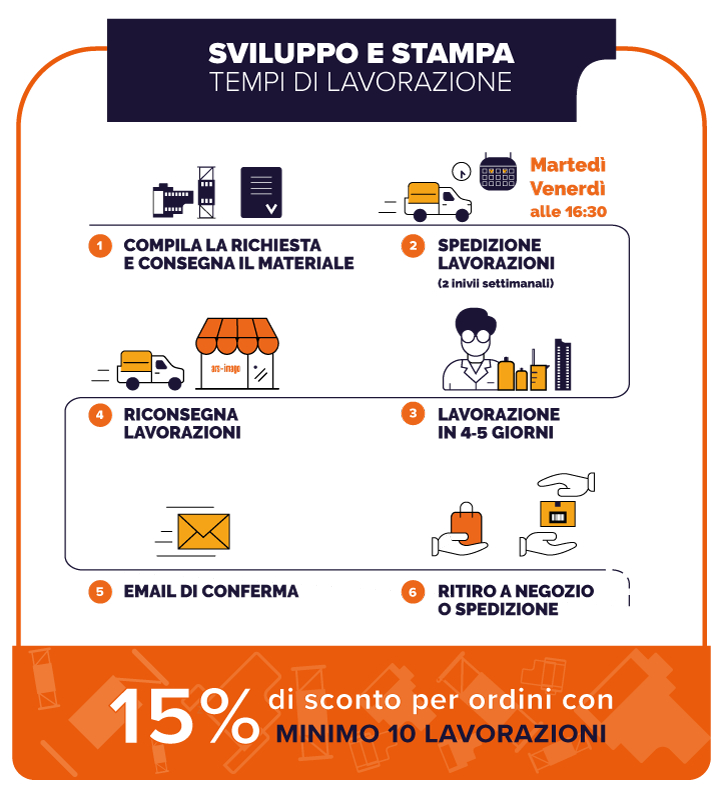 INSTRUCTION TO SEND FILMS TO ARS-IMAGO

1. Fill in the request form
Fill in the request form in all its parts, inserting your data, email, phone number and postal address. Indicate the process you request for each roll. Pick the payment method and the type of shipment you prefer. For positive film please indicate whether you want it processed through E-6 process or C-41 Cross Process

2. Sending the film out
Send the filled in form in the package to the following address:

ars-imago international s.r.l.
Via Caio Mario 25
00192 Roma

Make sure you write "Film Development" on the package.

3. Film development
When we receive the film package with the complete form, a recap email will be sent out, specifying the amount to be payed. The films will be sent out to the lab for the development following the previously specified calendar.

4. Developed film shipment
Once the film is delivered they'll be shipped out with the selected shipment method, via courier or with your next order. It's possible to collect the developed films in our Rome store. This last possibility is available only if the order is correctly payed.

No scan or digital processes are made.

For every kind of info please write at:
Il servizio di sviluppo e stampa è esclusivamente ANALOGICO, implica lavorazioni eseguite manualmente e/o con macchinari automatizzati per garantire un risultato di alta qualità e un servizio professionale anzichè amatoriale.
In caso di perdita delle pellicole o danni ai rullini, ars-imago provvederà ad effettuare un rimborso limitato al costo di lavorazione e al valore delle pellicole vergini.
Le lavorazioni di particolare valore, dovranno essere segnalate per iscritto o indicate sulla compilazione del modulo di lavorazione. Qualora il proprietario delle pellicole volesse assicurare il materiale, dovrà sostenere il costo a suo carico. In caso di mamncata segnalazione o comunicazione il valore del materiale consegnato verrà equiparato a quello di una pellicola vergine dello stesso tipo e marca.

Per qualsiasi informazioni support@ars-imago.com!

To install this Web App in your iPhone/iPad press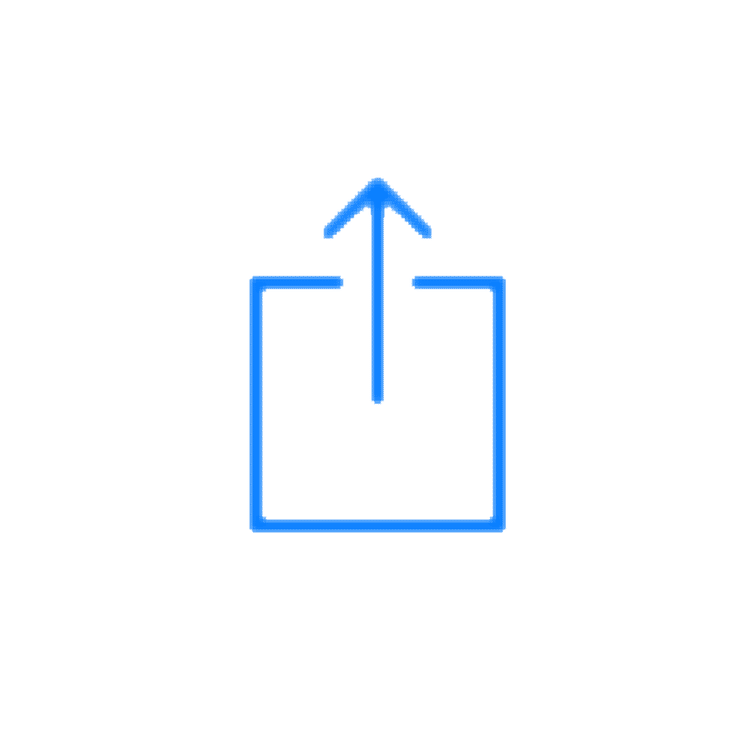 and then Add to Home Screen.